---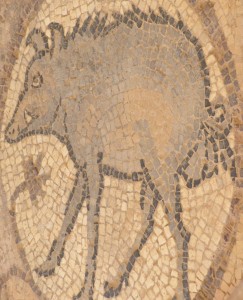 Lecturer in Modern Greek History, Department of History : Applications are invited for a three year fixed-term post of Lecturer (Teaching & Research) in modern Greek History funded by the Greek Ministry of Culture & Sports and the A.G. Leventis Foundation.
Location: Egham
Salary: £42,926 per annum – including London Allowance
Closing Date: Friday 14 December 2018
Interview Date: Friday 18 January 2019
Reference: 1118-441
Voir le détail de l'appel: 2018.12.14 Poste Egham
The Stavros Niarchos Centre for Hellenic Studies at Simon Fraser University is pleased to announce a one-year Postdoctoral fellowship focused on « Hellenisms Past and Present, Local and Global ». Applications will be accepted until January 15, 2019.
Please see the link below for the complete advertisement :
http://www.sfu.ca/hellenic-studies/about/employment.html
Candidatures à une bourse mensuelle de l'École française d'Athènes pour l'année civile 2019 :
Le dossier de candidature complet doit être rempli en ligne à l'adresse www.missions.efa.gr  en créant un compte, avant le 20 octobre 2018 inclus. Toute l'information concernant les bourses est également disponible sur le site internet de l'EfA, http://u.efa.gr/bourses 
The American Research Institute in Turkey (ARIT) is pleased to announce 2019-2020 fellowship programs for students and scholars based in the U.S. and Canada:
ARIT / National Endowment for the Humanities Advanced Fellowships for Research in Turkey cover all fields of the humanities, including prehistory, history, art, archaeology, literature, and linguistics as well as interdisciplinary aspects of cultural history. The fellowships support applicants who have completed their academic training. The fellowships may be held for terms ranging from four months to a full year. Stipend per month is $4,200.ARIT Fellowships for Research in Turkey are offered for research in ancient, medieval, or modern times, in any field of the humanities and social sciences. Post-doctoral and advanced doctoral fellowships may be held for various terms, for terms from one month up to one academic year. Stipends range from $2,500 to $15,500. Applications for ARIT fellowships must be submitted to ARIT by November 1, 2018. The fellowship committee will notify applicants by late January 2019.For further information please see the ARIT webpage at: http://ccat.sas.upenn.edu/ARIT/FellowshipPrograms.html
TELLENAUSSCHREIBUNG AN DER UNIVERSITAETSBIBLIOTHEK HEIDELBERG: ZWEI AKADEMISCHE MITARBEITER/INNEN GESUCHT (KATALOGISIERUNG DER GRIECHISCHEN HANDSCHRIFTEN DER BIBLIOTHECA PALATINA (APPLICATION DEADLINE:20.09.2018)
Die Universitaetsbibliothek der Universitaet Heidelberg sucht zum 01.11.2018 zwei Akademische MitarbeiterInnen (Kennz.: 07/2018). Die Stellen sind fuer die Dauer von 30 Monaten zu besetzen. Aufgabe der StelleninhaberInnen ist die Erschliessung der griechischsprachigen Handschriften der Bibliotheca Palatina, deren Originale sich seit dem Dreissigjaehrigen Krieg zum groessten Teil in der Biblioteca Apostolica Vaticana in Rom befinden. Die Katalogisierung der ueber 400 Handschriften erfolgt auf der Basis hochwertiger Digitalisate in der UB Heidelberg. Zum Kontext des Projekts: http://digi.ub.uni-heidelberg.de/de/bpd/index.html. Die Kodizes umfassen die gesamte Bandbreite griechischer Handschriftenkultur vom 9. Jahrhundert bis in die fruehe Neuzeit. Neben liturgischen und theologischen Texten stehen Handschriften mit historischen, philosophischen und literarischen Inhalten. An klassischen Autoren sind u.a. Homer, Platon, Aristoteles, Thukydides und Euripides vertreten. Voraussetzungen fuer eine Bewerbung sind: Hervorragend abgeschlossenes Studium der Klassischen Philologie mit Schwerpunkt Griechisch und guten Lateinkenntnissen Neben Englisch sichere Lesekenntnisse in Franzoesisch und Italienisch Gruendliche Erfahrungen in der praktischen Arbeit mit griechischen Handschriften inkl. ihrer Kodikologie und Palaeographie Ausgepraegte Teamfaehigkeit sowie Leistungsbereitschaft und Belastbarkeit. Die Verguetung erfolgt nach dem TV-L. Die Stellen sind grundsaetzlich teilbar.
Bewerbungen mit aussagekraeftigen Unterlagen (Lebenslauf, Zeugnisse etc.) richten Sie bitte unter Angabe der o.g. Kennziffer bis spaetestens 20.09.2018 an den Direktor der Universitaetsbibliothek Heidelberg Herrn Dr. Veit Probst, Ploeck 107-109, 69117 Heidelberg. Fuer Fragen wenden Sie sich an Frau Dr. Zimmermann (06221 – 54 2592). Wir bitten um Verstaendnis, dass eingegangene Bewerbungsunterlagen nicht zurueckgesandt werden.
Schwerbehinderte werden bei gleicher Eignung vorrangig eingestellt.
Résidence de recherche de 1 à 12 mois en 2019, dans le cadre du Centre d'Études Avancées "Migration and Mobility in Late Antiquity and the Early Middle Ages", de l'Université de Tübingen, Allemagne
Document  : 2018.03.15 Résidence Tübingen
Voir le site : http://www.uni-tuebingen.de/de/93696
Date-limite d'envoi de la candidature : 15 mars 2018
Contact :  luisa.luiz@uni-tuebingen.de
Les éditions Brepols cherchent des étudiants de tout niveau intéressés par un programme Erasmus + pour leur antenne de Thessalonique
Voir le document : Erasmus+ pour Brepols
Le LabEx Hastec (Laboratoire d'excellence Histoire et anthropologie des savoirs, des techniques et des croyances) vous propose : 9 contrats Postdoctoraux (1 an) (année universitaire 2018-2019)
Le formulaire de candidature (en ligne seulement), ainsi que le détail de l'appel, des conditions d'admission et de sélection sont disponibles à l'adresse suivante : http://bit.ly/2ylcRlq
Dépôt des dossiers d'inscription : avant le mardi 6 février 2018 (à 9h)
Recrutement d'un chercheur post-doctoral dans le cadre du Programme APR ArchAT (2018-2019) – Les Archives d'Augustin Thierry. Compétences requises : latin ; archivistique
Début du contrat: janvier 2018
Durée: 1 an
Salaire: 2200 € nets
Date-limite : 15 novembre 2017
Document : 2017.11.15 Post-doc ArchAT
Contact : Aude Déruelle, aude.deruelle@univ-orleans.fr
Poste de postdoctorant dans le cadre du projet « The Cult of Saints: a Christendom-wide study of its origins, spread and development (Latin evidence) »
Call for candidates for a post-doctoral researcher. The Institute of History, University of Warsaw, is seeking to recruit a post-doctoral researcher for a position in the project « The Cult of Saints: a Christendom-wide study of its origins, spread and development». The Project is supported by an Advanced Grant from the European Research Council under Grant Agreement Number 340540 and is based at the University of Oxford with a partnership at the University of Warsaw. The successful candidate will work as part of a team of seven post-doctoral researchers reporting to the Principal Investigator, Prof. Bryan Ward-Perkins (University of Oxford), but under direct supervision of Dr hab. Robert Wiśniewski (University of Warsaw). The postholder will have responsibility for collecting and researching Latin evidence consisting mostly of literary texts, inscriptions and calendars. The postholder is also expected to produce sole-authored articles on aspects of the cult of saints in the West. This is a full-time time position for 18 months, starting on 1 July 2017. The postholder will be offered the salary of about 2 700 Euros per month.
Date-limite : 31 mai 2017
Document : AP 2017.05.31 Cult of Saints
Contact : r.wisniewski@uw.edu.pl
Voir le site : http://cultofsaints.history.ox.ac.uk/wp-content/uploads/2017/04/Call-for-candidates-Latin- June-2017.pdf
Getty Post-docs : The Getty Foundation is funding a new postdoctoral fellowship program for art historians, and the American Council of Learned Societies (ACLS) will be administering the program on our behalf :
ACLS will award up to 10 Getty/ACLS Postdoctoral Fellowships in 2017-18, which will be the first of three competition years. Fellowships will support an academic year of research and writing to be taken during the subsequent academic year. Awards carry a stipend of $60,000 as well as $5,000 for research and travel costs during the award period, and also will include a one-week residence at the Getty Center following the fellowship.
For more information, see http://www.acls.org/programs/getty/
There are no restrictions in terms of field specialization within art history or visual studies or with regard to nationality, but candidates must be within 6 years of receiving the PhD at the start of the fellowship. I encourage you to share news of this opportunity with those you think might be interested and eligible.
Early Christianity – Duke University
The Department of Religious Studies within Trinity College of Arts & Sciences at Duke University invites applications and nominations for a position in the study of Early Christianity, at the rank of (tenure-track) Assistant or (tenured) Associate Professor. Candidates with expertise in any aspect of Early Christianity in the late ancient world (ca. 3rd to 10th century) are encouraged to apply. The successful candidate will be familiar with critical methods in Religious Studies and will combine excellence in undergraduate instruction with teaching and mentoring in the Graduate Program in Religion. Collaboration with other programs and departments at Duke as well as with colleagues at the University of North Carolina in Chapel Hill is expected.
Interested candidates should send a letter of application, a curriculum vitae, evidence of innovation and expertise in teaching (e.g. teaching evaluations, a teaching statement, a list of proposed courses), and the names and contact information (email, phone, and postal address) of three references to http://academicjobsonline.org. Initial review of applications will begin November 1, 2017. Informal queries should be addressed to Professor Marc Brettler, chair of the search committee, at MZB3@Duke.edu. Consideration will continue until the position is filled. Start date is August 2018.
Séjours de recherche Albright
The W.F. Albright Institute of Archaeological Research in Jerusalem is the oldest American research center for ancient Near Eastern studies in the Middle East. The Albright annually provides up to $330,000 in fellowships and awards to 32 recipients. In addition, 32 Associate Fellows including Senior, Post-Doctoral, and Research Fellows receive funding from other sources.
Apply for a fellowship at the W.F. Albright Institute of Archaeological Research for the 2018-2019 academic year.
Visit www.aiar.org/fellowships for more information.
Séjours de recherche à Dumbarton Oaks, Washington DC
Fellowships are awarded to Byzantine, Garden and Landscape, and Pre-Columbian scholars on the basis of demonstrated scholarly ability and preparation of the candidate, including knowledge of the requisite languages, interest and value of the study or project, and the project's relevance to the resources of Dumbarton Oaks. We place great value on the collegial engagement of fellows with one another and with the staff.
Application and instructions are available online.
The application deadline is November 1.
Dans le cadre du Projet ERC Advanced Grant 741182 MAP (Mapping Ancient Polytheisms. Cult Epithets as an Inteface between Religious Systems and Human Agency), coordonné par Corinne Bonnet sont à pourvoir, à dater du 01/10/2017 :
– 1 poste contractuel d'Animateur-trice de projet (Project Manager) à temps plein (100%)
– 4 postes contractuels de Post-Doctorant à temps plein (100%)
Lieu d'exercice : Université Toulouse – Jean Jaurès, Maison de la Recherche (présence sur place indispensable). La réalisation du projet peut impliquer des missions scientifiques en France et/ou à l'étranger.
Catégorie de contrat : A
Durée des contrats: 3 ans, avec un renouvellement possible de 2 ans.
Date-limite : 31 mai 2017
Documents : 2017.05.31 MAP Project Manager, 2017.05.31 MAP Post-Doc
Contact : cbonnet@univ-tlse2.fr
Dépôt de candidatures : pse.recherche@univ-tlse2.fr
Fellowships Tübingen, Germany: « Migration and Mobility in Late Antiquity and the Early Middle Ages »
The Centre for Advanced Studies "Migration and Mobility in Late Antiquity and the Early Middle Ages" at the University of Tübingen, Germany, funded by the German Research Foundation (DFG), invites applications for resident fellowships starting in the year 2018. The fellowships are available for a duration between one and twelve months.
The Centre for Advanced Studies brings together scholars from a wide range of disciplines working on migration and mobility in Europe and the Mediterranean between 250 and 900 CE. The overall aim of the Centre is to explore new approaches to migration and mobility in this period and to set the scholarly debate in the field on a new footing.
Date-limite : 15 juin 2017
Document : 2017.06.15 candidature Tübingen Migration and mobility
Voir le site : http://www.uni-tuebingen.de/de/93696

Poste de doctorant (PhD) de trois ans à l'Université de Cambridge, dans le cadre d'un ERC advanced grant project « The Impact of the Ancient City » sous la direction de Andrew Wallace-Hadrill
Date-limite : 1er mars 2017
Document : 2017.03.01 PhD Ancient City
Voir le site : www.classics.cam.ac.uk/Research/projects/the-impact-of-the-ancient-city-1
Post-doctoral Research Scholar, Byzantine Architectural History, 2015-2016
Department of Art History and Archaeology at Columbia University, New York
Contact : Professor Holger A. Klein in collaboration with the Media Center for Art History
Date-limite de l'appel : 16 octobre 2016
Annonce : 2015.10.16 Candidature postdoc Architecturehttps://academicjobs.columbia.edu/applicants/jsp/shared/frameset/Frameset.jsp?time=1442415826919
Poste de professeur assistant en Sciences religieuses (religions de la Méditerranée tardo-antique et christianisme ancien), 2015-2016
University of Mary Washington
Date-limite de l'appel : 16 octobre 2016
Annonce : Candidature Assistant Professor in Religious Studies
Deux postes de doctorants (3 ans) ou de postdoctorants (18 mois) à l'Université de Bamberg (ERC funded)
Projet : « Late Antique Conciliar Acts »
Date-limite : 15 juillet 2016
Contact : peter.riedlberger@uni-bamberg.de
Documents : 2016-07-15_ERC_1_eng
2016-07-15_ERC_2_eng
Poste de doctorant (3 ans) à l'Université d'Angers
« Le monastique face au politique : émergence d'un nouveau modèle de pensée du pouvoir d'après les auteurs d'Histoires ecclésiastiques du Ve siècle »
Date-limite : 28 juin 2016
Contact : p.blaudeau@univ-angers.fr
Document : 2016.06.28 annonce allocation doctorale Angers (1)